Lamborghini: Birth of a Supercar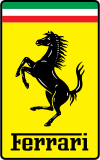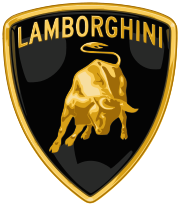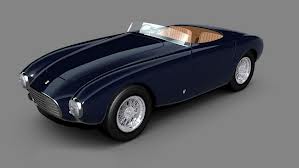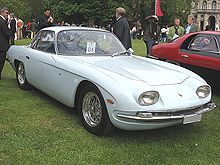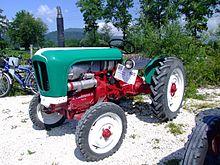 I love cars.  I've owned a Jaguar XK 150S, the model predating the E-Type, a Citroën DS 19, an Alfa Romeo 2000 Spider, etc.  I loved them all, especially the Citroën.  One time David Byrne arrived late at the studio and had to park illegally.  I offered to park his car.  He told me nobody knew how to drive his car.  I asked what kind it was, he said a Citroën with Citromatic and the button brake, and I said "just give me the keys".
My dad had fancy cars:  a Boano-bodied Ferrari 250 GT, a Ferrari 275 GTB, a Mercedes 300 SL Gullwing (my mom hated getting in and out), a Maserati 3500 GT, a Ferrari 308 GT, not to mention Rolls Royces and Bentleys.  My job with the Ferraris in particular was to wax them, polish the Borrani spoke wheels, get them ready for a Concours d'Élégance, and in general be an unpaid car slave.
I'm fond of the story behind the birth of Lamborghini.  A super-exotic car, gorgeous, brazen;  there's a white convertible that buzzes by my building that I gawk at.  And just how did  these two exotic carmakers Ferrari and Lamborghini get started?
Before WWII, Enzo Ferrari ran Scuderia Ferrari, the Ferrari racing team, piloting Alfa Romeos.  That all stopped during the war.   After the war, Ferrari started building his own race cars for his team.  He was told by a prominent New York City luxury import car dealer  that to adequately finance his racing operation, he needed to sell street versions to wealthy consumers, at first mostly dukes, counts, and European playboys.  And so he started in 1949 with the first Vignale-bodied Ferrari, the 212 (pictured).
Meanwhile, Ferrucio Lamborghini was the biggest farm-equipment manufacturer after WWII (just like Britain's David Brown made tractors and trucks before starting Aston Martin (the DB model designation means David Brown).  Lamborghini purchased a his first Ferrari in 1958, but not long afterwards the clutch blew.  He took it apart and realized that it was the same clutch as he had been using in his tractors.  He went to Ferrari and asked Enzo for a better replacement.  Enzo imperiously replied that Ferrucio was just a tractor maker, and couldn't know anything about sports cars.
Lamborghini was insulted, and plotted his comeback after this affront.  Five years later, the first Lamboghini, the 1963 Miura, rolled out of his Bologna factory.  The "Lambo" became Ferrari's biggest rival, and the rest is history.
← BACK