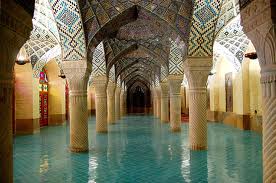 In 1973, fresh out of grad school and after an unhappy spell in law school,  unable to find a job teaching in American community colleges,  I found two job postings on a UCLA international job bulletin board.  One was to teach English at a brand new university in Constantine, Algeria.  The other was a teaching post at a University in Shiraz, Iran.
What grabbed me about the University of Constantine was the gorgeous futurist architecture of the great Brazilian architect Oscar Niemeyer, who has recently celebrated his 104th birthday.   He once beautifully stated:
"I am not attracted to straight angles or to the straight line, hard and inflexible, created by man. I am attracted to free-flowing, sensual curves……the curves that I find in the mountains of my country, in the sinuousness of its rivers, in the waves of the ocean, and on the body of a beloved woman."
Who could resist this?  Plus, I'd lived in Paris before and spoke French.  So I applied.
As far as Shiraz, I'd never seen such beautiful art and architecture.  The Pearl of Persia.  So classic an expression with such old, deep roots and culture.   This was, of course, before the 1979 revolution changed everything.   Again, I applied for the job.
I wrote letters to both universities, included my resumé and letters of recommendation from professors and from  Mount St. Mary's, where I'd taught before.   This was before Fedex, DHL, the internet, email, all the modern communications technology that has changed our lives.   I never heard back from Shiraz.  I wrote again.  Nothing.  As far as Constantine, I got a vague letter–or maybe a telegram– back saying, "we received your application.  please come".  I wrote, I went to Western Union and telegraphed, I tried to phone, nothing.  Armed with just one letter, I was reluctant to go.
If I were applying today, I would get a response fast and have clarity about such an opportunity and career move.  I could Skype, email, check the internet for any updates, everything.  I would know what my status was and have confidence in all correspondence.
This wasn't true back in 1973.   And if it had been, my life would have no doubt taken a different turn.  Instead I followed my heart into a life of presenting music, and I've been richly rewarded.  I also have been teaching since 1992, both at UCLA,  SCIARC, and having intimate music salons in my own home (the next one starts in just 3 weeks).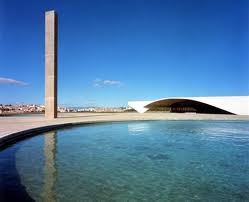 ← BACK