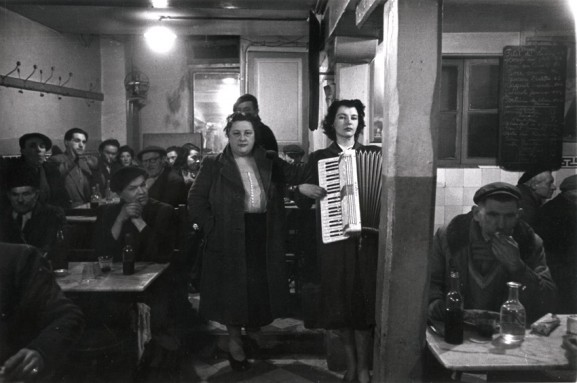 A friend of mine, Pat Darrin, whose famous car-designer father, Howard "Dutch" Darrin designed the iconic and long-lived Citroën Traction Avant (1934-1957)–made famous by the film Diva–-recently loaned me a cool book called "La Grande Histoire de l'Automobile–Les Jours de Gloire 1950-1959.   Some of my favorite cars came out during that period, including some beauties my dad owned–Ferraris, Maseratis, a Mercedes 300 SL Gullwing, which my mother hated because it was so hard getting in and out of it.   They say the fruit doesn't fall far from the tree, and I'm a car nut too. I've also had some great cars–a 1963 Citroën DS 19 (DS 19-23 were produced 1955-1975)  immortalized in Roland Barthes' brilliant little book Mythologies, a 1959 Jaguar XK-150S among others.  My older brother Larry is indifferent about cars, though he did manage to strafe the gears of my old man's Ferrari 250 GT as a teenager. I had less fun:  I had to clean and wax all of them, including the Borrani wire wheels.   I do remember, however, the thrill of riding in those fast cars when my father put the pedal to the metal and I felt the torque plus the whine of those great engines.   My twin sister doesn't even drive and like my brother has no interest in such things.
So–in this French book there is a picture of the young, androgynous Françoise Sagan, already famous for her precocious novel Bonjour Tristesse, published in 1954 when she was only 17.  Successful writers are crowned superstars in France, and Sagan was no exception.  She also loved driving fast, exotic cars, and almost died when she crashed her Aston Martin DB 2.    In the picture here, she sits in her prized Jaguar XK 120, the great British postwar sports car.  Looking at her picture, I thought 'I've seen this type of face before'.  I was reminded of another mystery woman, the accordeonist the great French photographer Robert Doisneau followed around cafés and bal musettes in Paris in the 1950s.  It is the cover image of his wonderful book Paris.  Doisneau commented on the mysterious musician, saying "standing before folks molded by hard labor, who held their fingers clenched even when at rest, she luxuriated in a sense of idleness.  Her cat-like nonchalance carried the slightest hint of cruelty.  Back the Middle Ages, the spell that woman cast would have sparked a bonfire".
These two photographs remind me of da Vinci's most famous painting, the Mona Lisa.   All three images capture the inscrutability of certain facial expressions, of famous and lesser-known women,  and we never can tell what exactly they are thinking.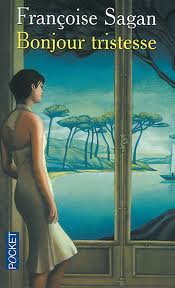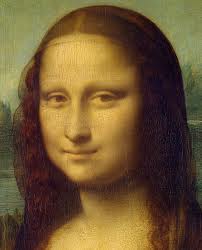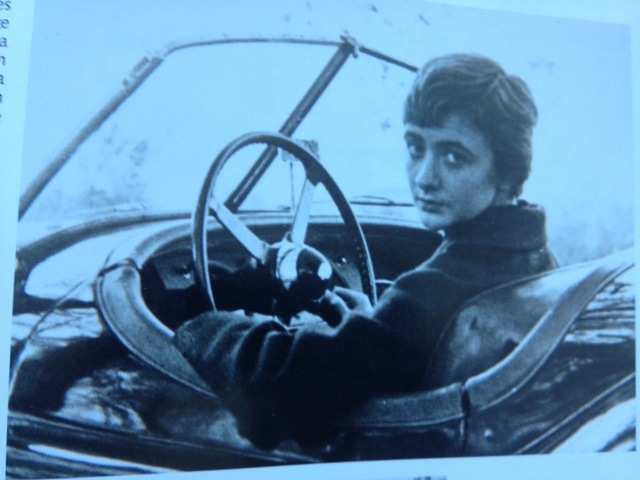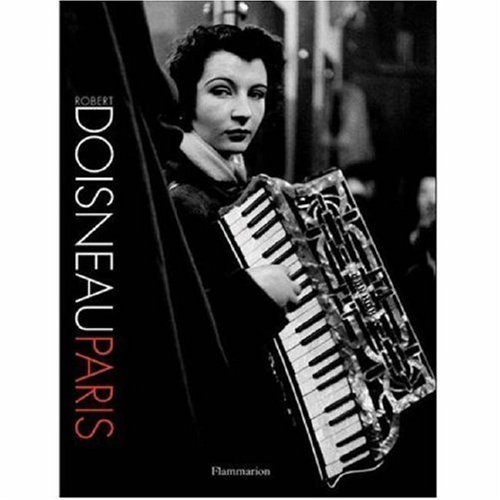 ← BACK