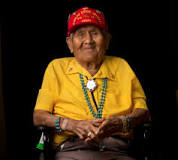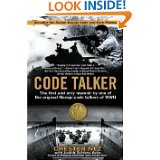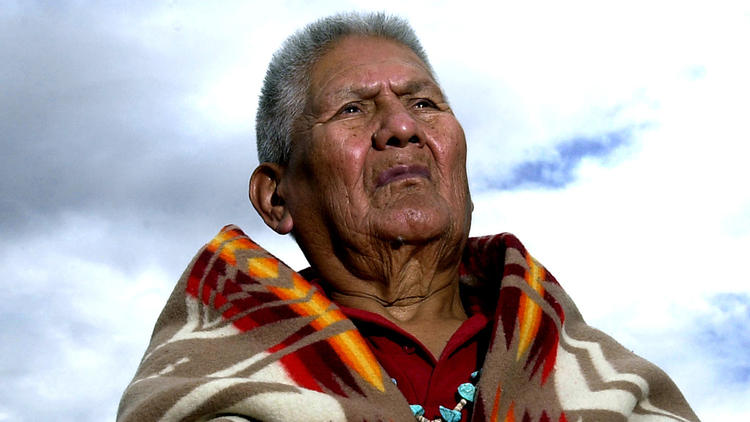 Today we look toward Normandy for the 70th anniversary of that amazing June 6, 1944 invasion that cost many American lives.  It will probably be the survivors' last get-together.
But let's not forget other battles on the other side of the world.  The final Navajo warrior just passed away.  His name was Chester Nez.  He was 93.
The idea of using the Navajo language to stump the Japanese was a brilliant one.  It came from a WWI veteran who grew up near a Navajo reservation.   The Marines showed up at his Tuba City, Arizona high school and recruited him along with other Navajo students.    After training they were shipped out and covered some of the bloodiest battles in the Pacific Theater:  Bougainville, New Guinea, Guam, Peleliu, Iwo Jima.
The Marines were a far cry from what Nez grew up with:  if you spoke Navajo in school, you'd get punished and your mouth washed out with soap.  Nez' father insisted that the young boy also learn English so as to get ahead in life.
Even though discriminated against, the code talkers felt a responsibility to aid America.  Upon returning after the war, however, they had a hard time finding jobs because they were sworn to secrecy about their work backgrounds.   And racial discrimination continued against them.   Chester was able to find work as a maintenance worker at a VA hospital in Albuquerque.  He was awarded the Congressional Gold Medal by President George W. Bush in 2001.  His memoir, Code Talker, was published in 2011.
The British were brilliant in dropping aluminum foil into the skies foiling German radar during the war.  But I think the idea to use Navajo code talkers was even more brilliant.   May Chester Nez be blessed in the afterlife.
Here is the LA Times obit by Elaine Woo:
http://www.latimes.com/nation/nationnow/la-na-nn-last-navajo-code-talkers-has-died-20140604-story.html