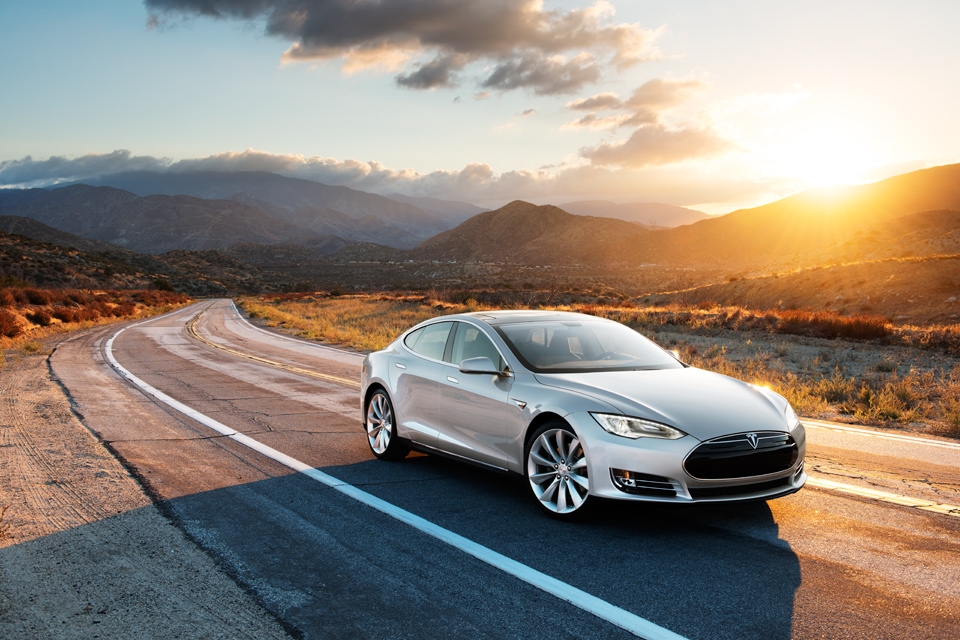 A friend of mine told me he was picking up a the new Tesla sedan today, the S model no less.  Then I saw another one parked in the underground parking in my building this morning.  It is a sleek beauty.  I read about Jay's Leno checking it out with the Tesla's chief designer:
http://www.jaylenosgarage.com/cars/tesla/2012-tesla-model-s/index.shtml#item=263630
Today I was lucky to go for a ride in the new one.  It is one gorgeous car, the trim, door handles, the interior design is ultramodern and everything has been thought out…from a clean sheet of paper.    It is a paradigm of auto design.
I got a love of cars from my Dad, who had a few beauties:  Ferrari 250 GT, 275 GTB, 308 GT, 300 SL Gullwing, Maserati 3500 GT, as well as some Park Ward and Mulliner Rolls and Bentleys.  I am a car nut and I've had a Jaguar XK 150S, a Citroën DS 19, and a few Porsches, mostly purchased used.   I poured a ton of money on the Jag but wound up giving it away for $1000 in 1971.  Now it's worth a bundle.  Oh well.    I'll bet that in experiencing this amazing new vehicle and studying its parameters,  other designers are scratching their heads and planning to come up with their own all-electric designs. Read More →