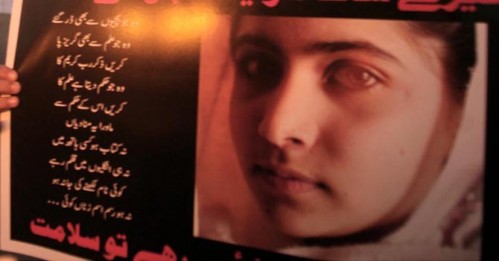 My close friend Jasmin  and I have been cogitating about Malala Yousufzai lately, praying for her safety and complete recovery from the Taliban's dastardly murder attempt on the young teenager's life.  We each wrote these two posts on the subject, something that people around the world have been following with their hopes and prayers as well.
Educating Malala
By Jasmin S. Kuehnert
In a blog http://academicexchange.wordpress.com/2012/08/23/the-war-on-women-from-usa-to-iran-and-around-the-world/  I wrote several weeks ago, I mentioned the new law passed by the government of the Islamic Republic of Iran that bans women from 70 plus majors at colleges and universities in the country. The new law has sent angry shock waves throughout the country as young women search for an alternative course of action in pursuit of higher education.
You see, the Islamic Republic of Iran never expected that its mandate of providing access to higher education to both men and women, it would be women who would be flocking to universities. As the number of women attending universities in Iran surpassed those of male students, the country was suddenly faced with a highly educated, career-minded, and politically aware female population, the likes of which were never imagined by the government.  Read More →